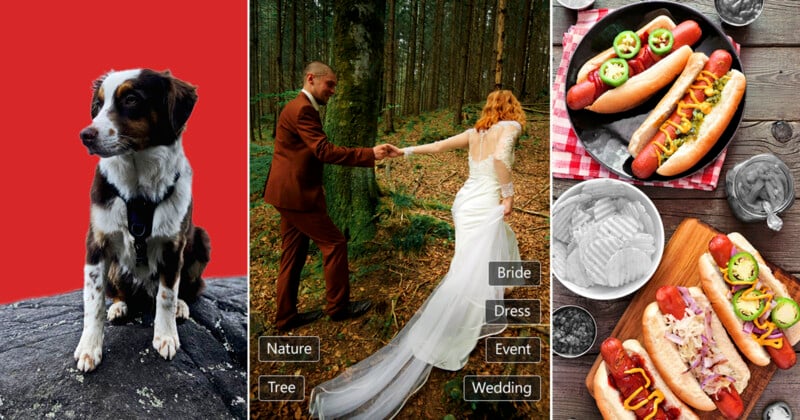 After 30 years of software development, ACD Systems has announced the latest version of its flagship photo editing application, ACDSee Photo Studio Ultimate 2024.
The latest version of Photo Studio Ultimate has received numerous updates and new features, including three new tools powered by artificial intelligence (AI). Photo Studio Ultimate 2024's AI Keywords, AI Sky Replacement, and AI Object Selection tools promise to improve the photo editing experience of users and enable photographers to achieve more in less time.
AI Keywords allow photographers to find specific images faster than ever. The AI automatically analyzes and assigns keywords to an entire image library.
Like other popular photo editing applications, Photo Studio Ultimate 2024's AI Sky Replacement feature lets photographers quickly select and replace the sky in any photo. Foreground and water reflection options also ensure natural results across various scenes.
The AI Object Selection feature allows photographers to quickly pick out the subject (or background) in their images and creates useful masks for performing local edits.
Alongside the AI tools, ACDSee Photo Studio Ultimate 2024 also includes a new non-destructive Masking group in its Develop mode. The app also includes a new Skin Tune tool that uses sliders to brighten and smooth the skin of people in portraits.
"Technology is constantly evolving, and we're committed to staying on the cutting edge with you. By taking advantage of the latest AI features and improvements, as well as the ever-expanding library of tools such as the new Masking group in Develop mode, creators and photographers will find they can see and accomplish more, all while spending less time hunting for what they need. Photo Studio Ultimate 2024 is your key to a new horizon of possibilities," explains Frank Lin, COO and CTO of ACD Systems.
Alongside its all-new features, Photo Studio Ultimate 2024 also promises significant improvements to a wide range of existing features, including AI Face Edit and the software's facial detection and recognition performance.
ACD Systems has also improved the app's layered editing, batch tools, RAW image development, Light EQ, photo merging (panoramic stitching, focus stacking, and high dynamic range (HDR) image generation), pixel targeting, color editing, liquify tool, and overall RAW image support. ACD Photo Studio Ultimate 2024 is compatible with more than 700 cameras.
Customers can preorder Photo Studio Ultimate 2024 now, and the software will be available on September 20. Photo Studio Ultimate 2024 is available via a lifetime license or subscription. The lifetime license is available for $134.95 until September 20, when the price increases to $149.99. Subscriptions start at $8.90 per month or $89 annually.
There is also Photo Studio Professional 2024, which includes many of the same features as the Ultimate version at a lower price. In prior years, Photo Studio Ultimate has included less robust tools for layer-based editing and fewer AI features. However, this year, it appears that the Professional iteration includes AI Keywords and AI Masking. AI Sky Replacement is not listed on the Photo Studio Professional 2024 product page.
Photo Studio Professional 2024 will be available on September 20 and can be pre-ordered for $89.95.
ACDSee Photo Studio is only available on Windows machines.
---
Image credits: ACD Systems