Needing to use a lower-resolution front-facing smartphone camera for selfies and video calls might be a thing of the past if Oppo acts on a recently-filed patent. The design within features a rear camera module that separates from the main camera body.
Oppo's patent depicts how the rectangular module would detach from the rear of the camera and attach to the USB-C terminal at the bottom of the phone. The male USB-C plug would flip out from the bottom of the camera module and is able to bend at both 90 and 180 degrees. The camera module itself appears to show two camera sensors as well as an LED flash.
If needing to connect the module directly to the camera feels dated, not to worry: the patent also describes Wi-Fi, Bluetooth, and NFC connectivity for remote connections. If there is an advantage to using the physical attachment or a disadvantage to going wireless, it's not mentioned in the filing.
In addition to theoretically giving you the ability to detach the module, set it down, stand in front of it, and then fire it with your phone for selfies that wouldn't just be from the perspective of the phone in your hand, the design also opens up the possibility of additional modules that could be upgraded over time or have specialized uses (like a lower resolution low light camera, or super high-resolution camera upgrades).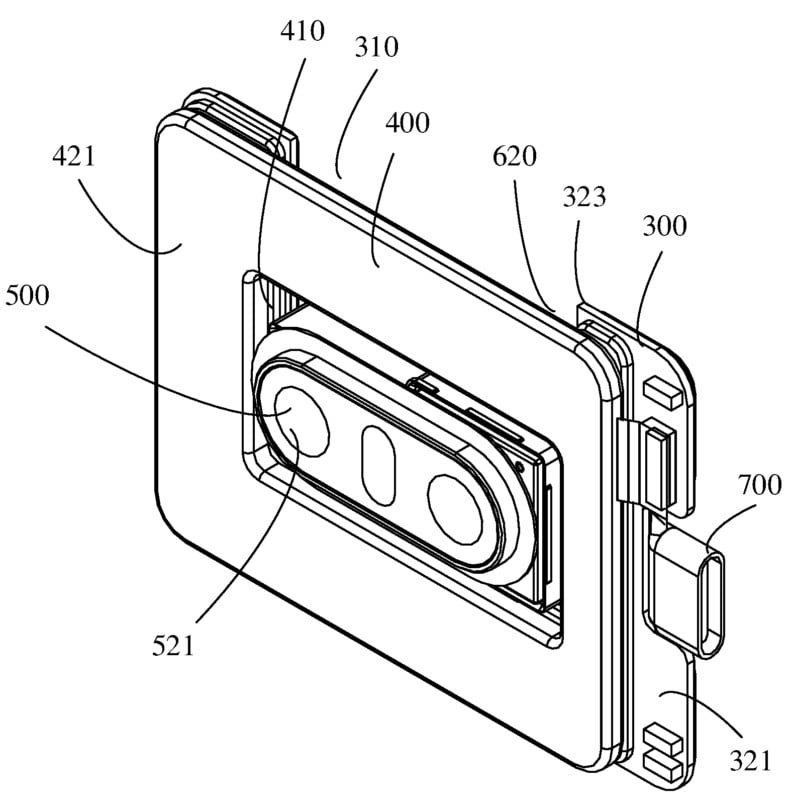 While photographers are familiar with the idea of their cameras having multiple parts, it's unclear if the general consumer who only uses their smartphone for their limited photography would find a design like Oppo's useful. The main appeal of smartphones is their no-brainer ease of use, and complicating that might not be of interest to a wide market.
Just because Oppo patented this design doesn't mean we will ever see it in a finished product. Even if we do, it might take some time. Oppo took several years to act on the X 2021 rollable smartphone design, but it does appear to finally be poised to hit the market. If that is any indication of Oppo's future with this particular modular design, we might be waiting a while.
(via Engadget)