For an upcoming article, I have prepared an interesting look into the past. I got my hands on a Nikon D3 camera and I had an idea that… well, I don't want to spoil it. Instead, I want to share a curiosity with you. When I downloaded the D3's photos to my computer, I discovered in the EXIF that the previous owner of this professional body was none other than Tomki Němec. For many years, he was the official photographer of the first Czech president, Václav Havel. It was interesting to work with a camera with such history. But now to the present. What news did we see this week?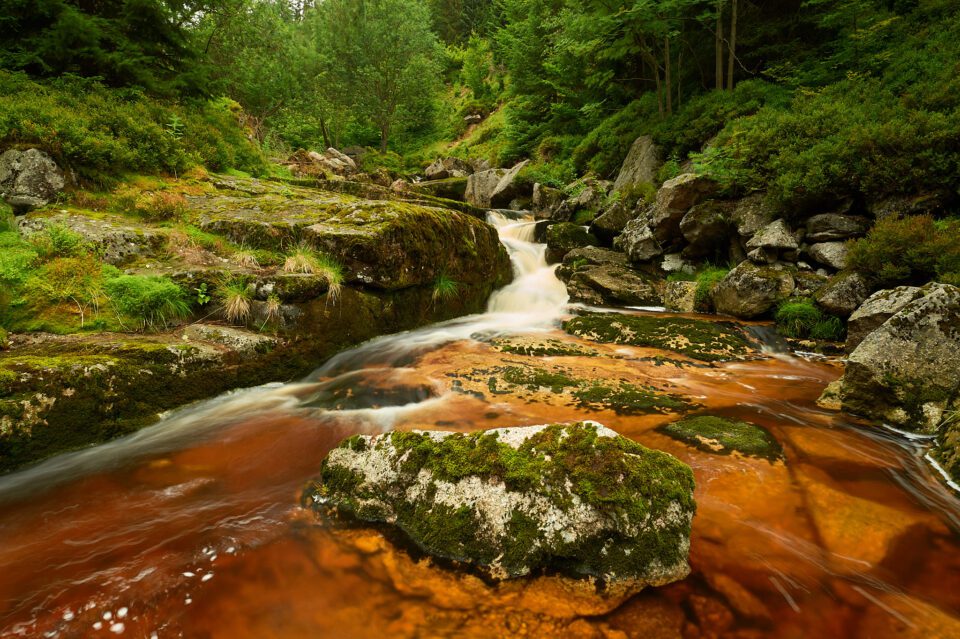 Recent Announcements
Viltrox 75mm F1.2 PRO: This APS-C, autofocus lens was announced six months ago for Fuji – now it's available for Nikon Z and Sony E mounts. Compared to the original Fuji version, the Nikon/Sony version gets the ability to switch between smooth and stepped aperture selection (there is a dedicated switch). There is also a new function button. Focusing is provided by a new STM stepping motor. Inside the weather sealed barrel are 16 elements in 11 groups, 4 of which are high index lenses. The filter diameter is the standard 77mm. Priced at$549.
Pergear 60mm F2.8 MK2 2X: The first version of this 2x macro lens from 2021 was only for APS-C and MFT cameras. The current version has "grown up" and can cover the entire full-frame sensor of cameras with Sony E, Nikon Z, Leica L, Canon RF, Fujifilm X and Micro Four Thirds mounts. The lens has no electronic connections. However, at $199, it's a really cheap ticket to the macro world.
DJI Osmo Action 4: The major change from its predecessor is the increase in sensor size from 1/1.3-inch (diagonal 9.41mm) to 1/1.7-inch (diagonal 12.25mm) while maintaining the same 155-degree field of view. Video can be recorded up to 4K/120p in 10-bit D-Log M color. Maximum recording time per charge is 150 minutes, which is slightly less than its predecessor (here the larger sensor took its toll). Maximum dive depth with the Action 4 is limited by your breath and 18 meters, unless you use a case. Priced at $399.
The Rumor Mill
Canon RF 200-500mm f/4 IS USM
It seems that in the case of this lens, the question is not if, but when. According to Canon Rumors, the answer will be Q4 of 2023. This lens has been talked about for some time now, and no wonder. Its successful predecessor, the Canon EF 200-400mm f/4L IS USM Extender 1.4x, has been on the market for a decade.
By comparison, the Canon 200-500mm f/4 L will not have a built-in teleconverter. This means that the f/4 aperture will remain unchanged up to 500mm. This also means that if you use an external 1.4x teleconverter, you get a 140-700mm f/5.6 lens! This will surely be the dream lens of many nature and sports photographers. Unfortunately, out of the realm of dreams is the price, which is said to be $15,999.
Retro Nikon Zf  behind the curtain
As with the aforementioned Canon telephoto lens, the question of whether Nikon's forthcoming full-frame retro model will exist is no longer a question of if. Unless something similar happens as in 2017, when Nikon scrapped the already finished DL series cameras, we should see the Nikon Zf. What we can expect from this camera is still a question. It looks like Nikon has managed to plug almost all the holes through which specs could leak.
The original launch date was said to be 2 July, so apparently it has been postponed, but I think not for long. Interestingly, the F-mount equivalent of the upcoming model, the Nikon Df, celebrates its tenth birthday this November. We can only hope that Nikon has not decided to postpone the launch of the Zf to coincide with its tenth anniversary.
Sony a9 III (possible) specs
On the Sony Alpha Rumors site, they admit that the source that sent them information about Sony's upcoming new release might not be reliable. So take the following information with a grain of salt.
They said the video specs of the a9 III should be fast: 960 FPS cropped 1080p, 480 FPS oversampled 1080p and 240 FPS 4K. The a9-series was, is, and should be all about speed. The body is rumored to get a built-in grip with two batteries that can be changed without turning the camera off. The camera is said to have a dual card slot (CF-A/SD) and the ability to store data directly to an SSD via USB.
The 29MP sensor might have a global electronic shutter without a mechanical one (that would be interesting). The frame rate is rumored to be 30 FPS when shooting in uncompressed/compressed-lossless raw. When shooting in HEIF, 120 FPS at full resolution is rumored.
GoPro 12 – the hero strikes back
The recently launched DJI Osmo Action 4 increased the sensor size to 1/1.7 inch. According to Photo Rumors, the GoPro Hero 12 will have a 1-inch sensor (15.86 mm diagonal). Looks like we've got another example of manufacturers are competing for size – a classic arms race, and a driving force for evolution at the same time. Let's hope it doesn't end with medium format cameras on our helmets and handlebars.
Photo Contest Corner
Self Portrait Photography Exhibition
Topic: Self portrait
Fees: $40 USD per entry (an entry includes up to 5 photos).
Prize: Opportunity to exhibit at Decode Gallery in Tucson, Arizona.
Deadline: August 19
Good Deals and New Sales
In case you missed it last week, there is still an interesting deal on Canon products at B&H photo. With promocode CANONSAVINGS you can save up to $500. Follow this link to see what products you can choose from.
It used to be said that home is where you hang your hat. I would change that to "work is where I bring my computer." I follow that motto myself, although I don't take my 16-inch laptop on long journeys. If size and weight are an issue, it's better to look for models with a smaller screen (around 13 to 14 inches). But size shouldn't come at the expense of performance. Apple's 13.3-inch MacBook Pro M1 Chip with Retina display, currently on sale for $1,249 (was $1,699), meets all these requirements.
The SanDisk 128GB Extreme PRO UHS-II SDXC memory card went through my speed test last week, which you'll be able to read soon. How did it perform? In its category, it's a card that can be recommended as fast and reliable. Yes, there are faster SD cards out there, but they don't cost $130 (was $200).
When travelling and trekking through the countryside, every extra gram quickly becomes noticeable. Hence the existence of Micro Four Thirds cameras from Panasonic and OM System (Olympus). The high-end OM System OM-1 now sells for $2,000 (was $2,200).
Other Pages of Interest
The winning photographs of the EVIDENT Image of the Year Award may convince you that science is hardly dry or uninteresting. I wish my teachers at school had detailed the aesthetic qualities of the nervous system of a sea star (which is the winning image). You can also see a germinating pollen grain or the wing of a Urania rhipheus butterfly magnified 20 times. Interestingly, all the images can be downloaded in high resolution. So if you'd like to have a new computer wallpaper, here's your chance.
Today's self-obsessed times are reflected, among other things, in the overwhelming number of self-portraits created daily (see the competition in my Photo Contest Corner). Last week, we were also reminded once again that selfies can be deadly, with the news that French photographer Remi Lucidi had fallen from a Hong Kong skyscraper. But enough of the dark news. This week I received a message that amused me. The Wolf, a character from children's cartoons 50 years ago, taking selfies. Don't believe me? See for yourself in this video from about the 50-second mark.
"See the unseen" is the motto with which Canon has introduced its new high-sensitivity broadcast camera, the MS-500. Inside is a sensor whose development I told you about some time ago, called the Single Photon Avalanche Diode (SPAD). Its main advantage is its ability to see in almost total darkness. Well, most of us don't need to film dancing fairies in a forest clearing dimly lit by a few fireflies, but if you do, it can be yours for $25,200. For more information, visit the Canon website.
Photo Theme Challenge, Week #9
Last week's theme was water, and you can see the results in this thread. Thank you to everyone for your submissions! This week's theme is metal and you can publish your photos right here!
Week #8 Results
Let's take a look at a few of the submissions for the water theme that stood out to us, such as the one from kwongphotography:
I like the color palette in the image above as one's eye goes from bottom to top. Few subjects are more soothing than the water's edge during soft, golden light!
W2W3 gave us an idea of the light-scattering effects of water: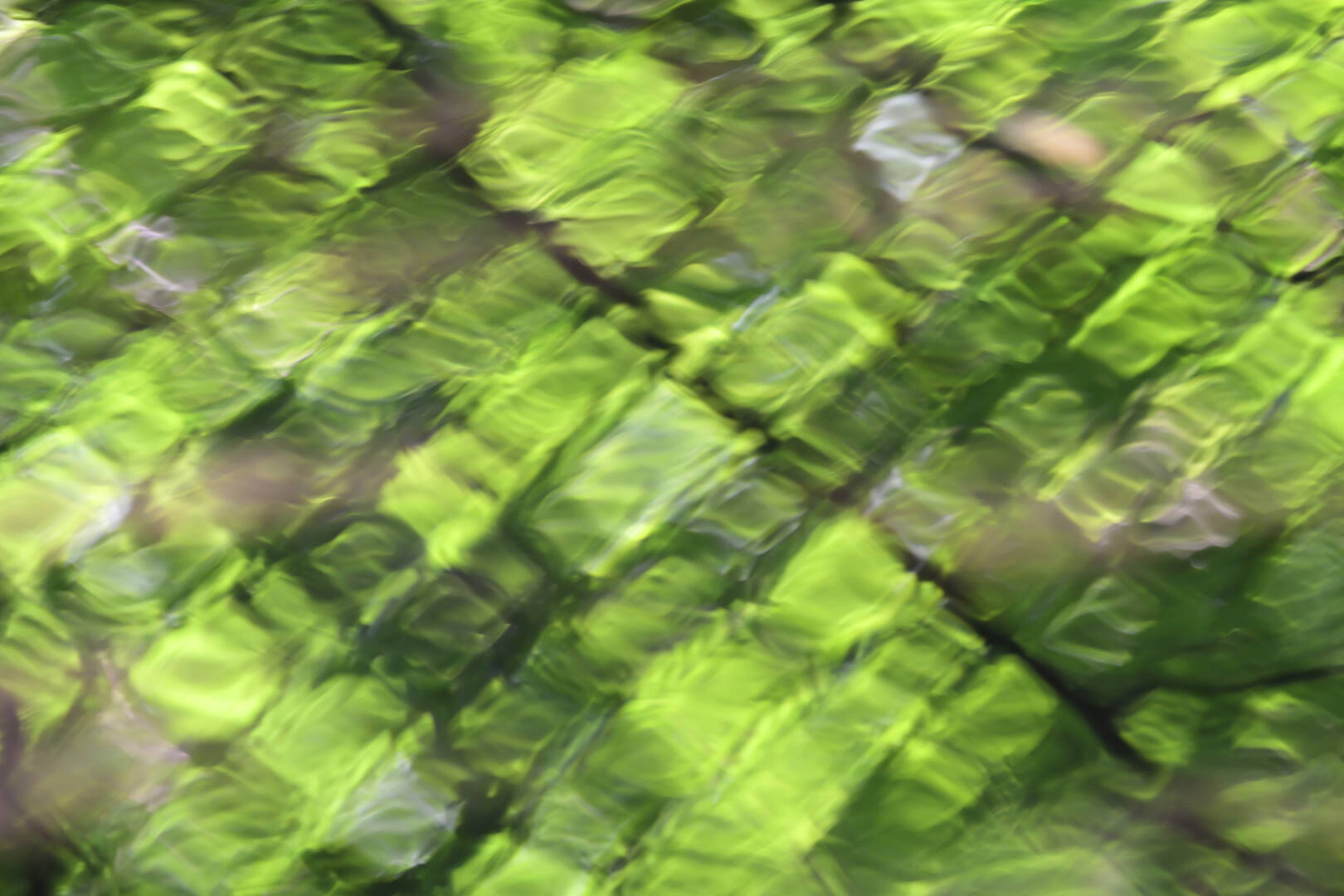 These leaves created a beautiful geometric pattern. Nice capture and a good eye from W2W3 to notice them.
Finally, we have a submission from dg9ncc: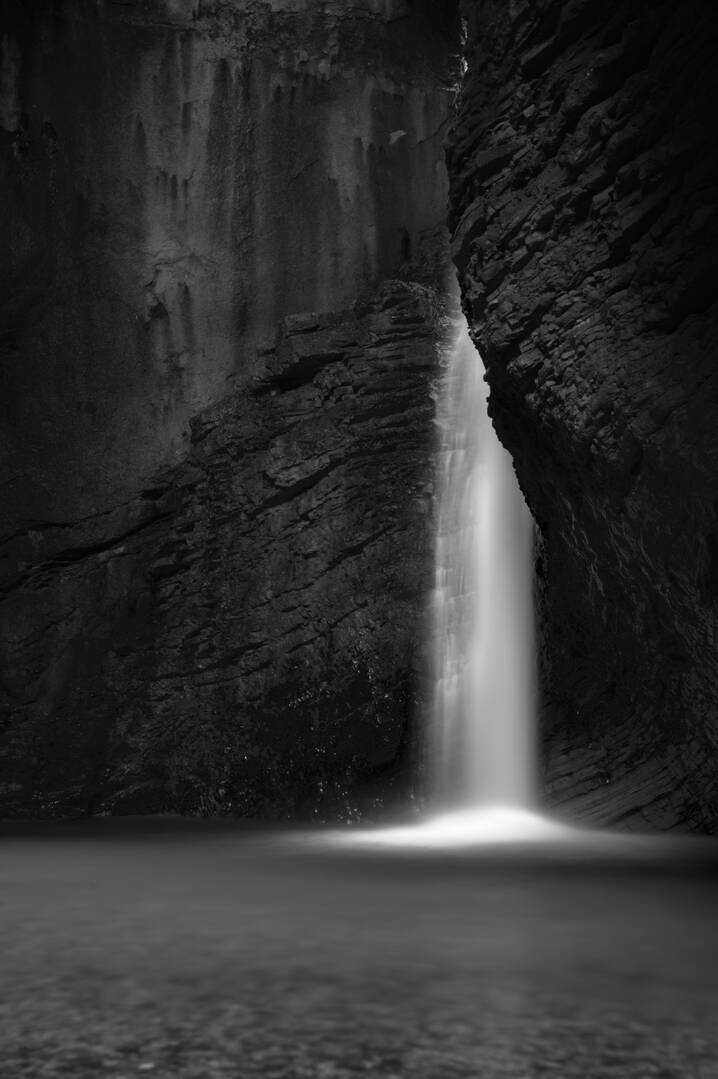 The soft effect here from the long exposure (and even a slightly shallow depth of field) make for a very interesting composition that gives this waterfall a strong air of mystery!
Thank you to all the forum members who submitted their photographs for Week #8! We enjoy looking through all of your photos and efforts, and can't wait to see your metal photos next week.