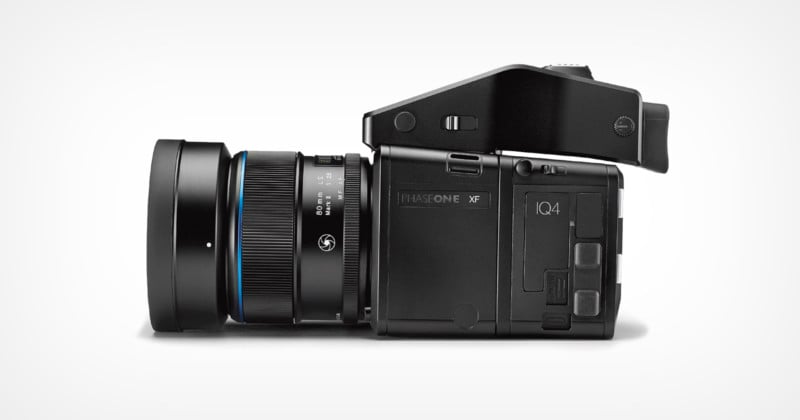 While announced on November 26 with claims of immediate availability, the Schneider Kreuznach 80mm f/2.8 LS AF Mark II may not have been easy to acquire. The lens now appears to be making its way into availability around the world.
The medium format leaf shutter lens is equivalent to a 50mm on a 35mm full frame and features an entirely redesigned optical system. Built of eight elements in six groups, the newest lens has adopted an aspherical element designed to reduce peripheral light and improve contrast.
As a leaf shutter lens, the 80mm f/2.8 Mark II has a maximum synchronized shutter speed of 1/1,600 of a second with a minimum focusing distance of 70 centimeters (~27.5 inches).
The 80mm f/2.8 Mark II is noticeably taller than the original iteration and due to its larger size may not be desirable for all Phase One shooters. Though the filter diameter is the same, the new lens weighs 765 grams compared to the original's 500 grams. As such, Phase One is likely to keep the original 80mm f/2.8 in stock for those who desire the more compact nature of that lens. That is, at least, the indication that Capture Integration has given.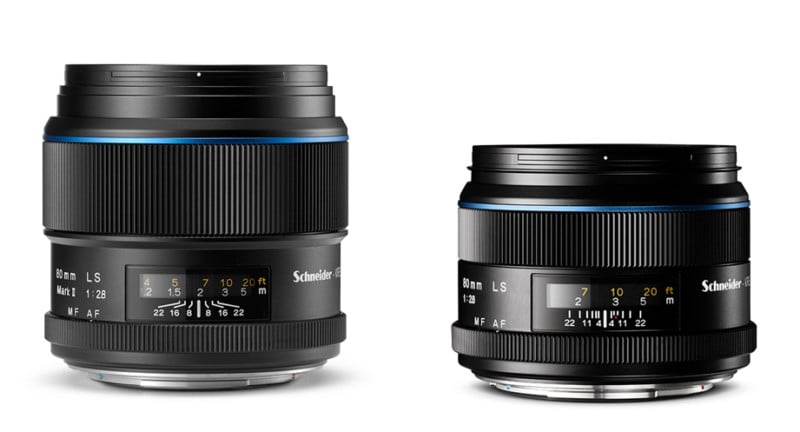 The Phase One Schneider Kreuznach 80mm f/2.8 LS AF Mark II is available for $5,990. Phase One Japan has begun accepting orders for the new lens, while Capture Integration is the best likely source for the lens in the United States. For availability in other countries, check with your local Phase One dealer.
(via Photo Rumors)