Disposable cameras are all the rage, and the relatively new Snap It wants to make it easier to always have one on hand by mixing the retro-tech with the very modern subscription service business strategy.
Snap It is blending a couple of different strategies that other companies have dabbled in recently. Like with Dispo, the idea is to try and "live in the moment" while still enjoying photography by delaying the amount of time it takes to see images. And just like with Indisposible, Snap It will send digital copies of the images it develops from actual disposable cameras directly to you after they have been developed.
Where Snap It differentiates is in its emphasis on a subscription service and the number of choice subscribers are given. The company has a variety of subscription boxes that come with a disposable camera and 27 exposures each. Free developing is included in some plans with a link sent straight to your phone to instantly download the images, or choose to have them processed on your own.
The company has three different subscription options:
The "SEND" subscription, which costs $10 per month, is the company's base level plan and includes a disposable camera that is mailed monthly but doesn't include film development.
The "RAGER" subscription box, which costs $40 per month, includes the option to determine how frequently a camera is sent (30, 60, or 90 days), and ships with a pre-paid label to send the camera back for development (which is also included in the price). When Snap It receives the disposable, the photos are developed and sent directly to you in 1800 x 1200 pixel files.
The "GOAT" subscription, which costs just a bit more at $35 per month, gives the same benefits as the Rager subscription, but increases the resolution of the files sent to "the highest quality possible" of 4,500 x 3000 pixels, which the company says can be made into prints at up to 10 x 15 inches.
The breakdown of the subscription costs is clever and follows the "C, A-, A" strategy of pricing, where one is clearly worse than the other two, but the differences between the top options are so minor — like the difference between an A- and an A — and with such a low difference in price, most will select the "A" plan.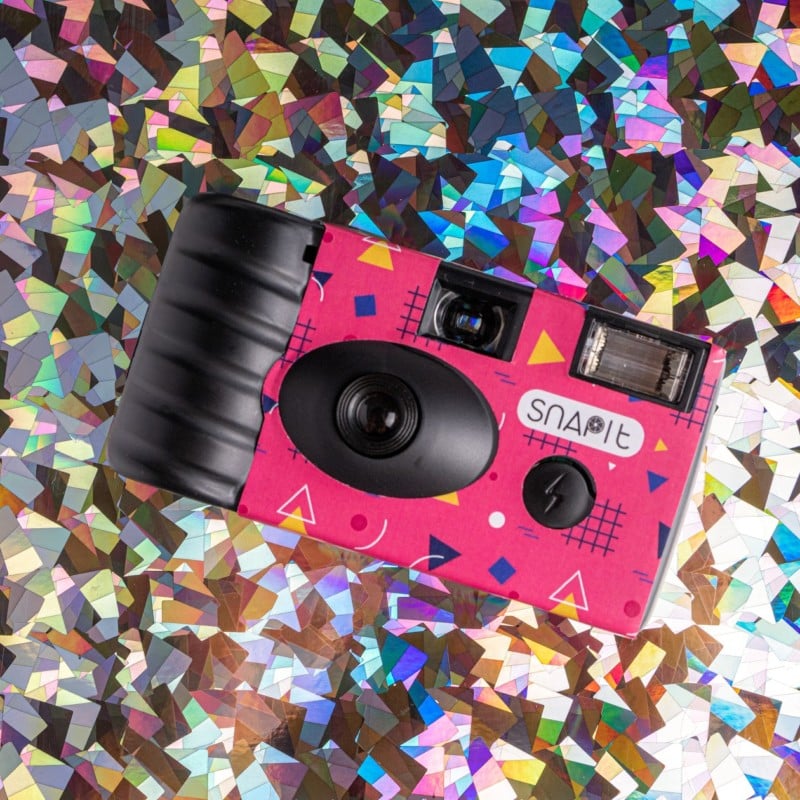 In addition to the subscriptions, Snap It also offers its disposable camera separate of any subscriptions for $13.
As mentioned, the two notable competitors to Snap It are both Indisposible and Dispo, but Snap It does position itself well to compete with both, offering the tactile experience with an actual disposable camera while also delivering images digitally. It doesn't appear as though the company will ship you physical prints, but that probably is less important to those who are currently interested in using disposable cameras.